Who We Are
At bridgingpositions, we believe that the only way to truly master complex challenges is to overcome fragmentation and bridge positions between individuals, groups, organizations, sectors, systems, communities and cultures, as well as between different perspectives, opinions and attitudes.
For this we craft tailor-made interventions.
We work in partnership with our clients and partners in an agile and fluid manner, based on mutual respect, trust and effective communication.
Our actions are centered on the belief that bridges can be built.
We never give up making waves for peace.
Our Purpose
Being and being inspired by the crazy ones,
we are crazy enough to make your quest our quest.
Knowing this sad, crazy, beautiful world as it is,
we know in order to reach breakthrough,
we have to venture through the unknown.
For that we craft the compass,
and design the route to elegant action.
Julian Geuder
Over the past two decades, Julian has worked as a consultant, coach and facilitator in the fields of change management and organizational and leadership development, as well as in conflict and peace transformation. His greatest professional propulsion is his work as a transformation catalyst, supporting individuals, groups, teams and organizations in a quest to discover themselves, their higher purpose, their full potential and their vocation at the deepest possible level. Julian is a specialist in designing, developing and facilitating change processes. He applies co-creation at the team, organizational, inter-organizational, cross-sector and societal levels to help complex problems be managed collectively.
He believes that there is good in every human being; his motto is: never stop making waves for peace.
Vittoria Piattelli
Vittoria has been working in the field of change management for over 25 years. She is a whirlwind of innovation and loves to use creative tools to turn a question on its head and to find new perspectives and possibilities. She is an expert in creative leadership and cultural development. Her broad experience and warm personality allow her to move around different industries and cultures with ease. Vittoria's interests, passions and competencies centre around building thriving communities: ones in which each individual can develop his or her talents and passions. These can then manifest themselves in elegant actions, in activities which are coordinated across the system and are designed to bring forward mindful, meaningful and sustainable solutions. Vittoria makes a real impact and contributes a deep knowledge of transformational processes and her natural gift with people. She understands systems that are going through changes and how to work with them.
Justus Boeckheler
During his whole professional career – starting with various positions as development consultant, HR business partner and director for development & change in a large German retail companies, to Head of Change Management at BASF, to Vice president for development & change at BASF – Justus has had the privilege of building deep expertise in implementing real change by designing high impact change architectures that support and stimulate individuals, leaders and organizations along their professional and personal growth journeys – in a nutshell, developing excellent people for business success.
Justus's way of working is based on concepts that are strongly linked to systemic thinking, dialog-oriented approaches and his ability to find pragmatic solutions. Customers, partners and employees greatly enjoy working with him because of his unique combination of experience-based competence and his easy-going, joyful and inspiring personality.
Johannes Hochholzer
Johannes has a master's degree in physics and is currently training as a facilitator and catalyst. He is a Munich native and lives there. He is designing a new place for German and international students to live together, share their cultures with each other and form a peaceful and diverse community. He learnt to guide co-creations while working on this project and in working as a Junior catalyst with bridgingpositions.
Oliver Gehlen
bridgingpositions Asia
Oliver is a qualified architect, and for the past 20 years he has been a consultant and catalyst. His focus is on complex facilitation techniques and team and organizational development, as well as strategic development topics. In addition, he leads training courses in facilitation, teambuilding and intercultural management for a number of companies and NGOs in Europe and Asia. He works out of Indonesia where he lives with his family.
Alessandro Rizzi
bridgingpositions Italy
Alessandro has always been involved in the field of innovation. He loves the arts and all expressions of life that bring us into intimate connection with our being.
He studied architecture and then specialized in counselling and art-based learning. He integrates the generative spirit of art with the concreteness of consulting. In his work he likes to connect art with the challenges that people are facing. Alessandro believes that human beings possess infinite resources and that art is a way that allows us to tap into them more easily.
By combining emotions and innovation, Alessandro supports people, teams and organizations during phases of change, helping them to co-create new ideas until they reach fruition while overcoming the obstacles and resisting the beliefs that stop meaningful changes being made.
Dr. Ole-Ronkei Morompi, Ph.D.
bridgingpositions East Africa
Dr. Ole-Ronkei is lead facilitator and coordinator of the Kenya National Prayer Breakfast movement. He is a seasoned leadership consultant with broad communications and networking skills. Earlier in his life, he served with Compassion International in various senior positions in Africa and in the US. The scope of his work covers Africa, Asia, and Latin America. Ole-Ronkei holds a Ph.D. in Communications and an Interdisciplinary Masters in Journalism, Political Science and Social Anthropology. Ole-Ronkei was a Senior Lecturer and Head of Department at Daystar University, Nairobi, where he also worked as a consultant with the World Bank.
In the past few years, Dr. Ole-Ronkei has served on 14 different Boards. In addition to chairing the Taita Taveta University Council, among others, he currently sits on the Boards of Living Water International, Africa, the Olare Orok & Motorogi Conservancy Trust in the Maasai Mara Game Reserve and the Hand-in-Hand Foundation, UK.
In 2018, along with 13 other eminent Kenyans, Dr. Ole-Ronkei was appointed by the President of Kenya to serve in a Special Taskforce, named "Building Bridges to Unity," to advise the President and former Prime Minister on ways to bring about permanent peace in the Republic of Kenya.
Dirk Hulverscheidt
Dirk has been a professional facilitator and change agent since 1990. He studied business administration in Germany (Uni Köln), in the UK (London School of Economics) and in France (École des Hautes Études Commerciales, Paris). Dirk uses our fully established and qualified partner network for large conferences (up to 500 participants) and enjoys working closely with trusted specialized consultants on specific issues. Dirk is currently based in Cologne, Germany, where he lives with his wife and children.
Matt Clarke
Matt Clarke specializes in bringing together diverse parties and enabling collaboration in complex business situations. Over his career, he has worked with some of the world's largest companies, facilitating collaborations between businesses, governments, academics and social enterprises, addressing some of the greatest challenges facing the world today; including energy, finance, food and wellbeing.
He also is a co-founding trustee of The Friends of Baale Mane, a social enterprise providing a loving home near Bangalore, India for girls who do not have parents able to care for them.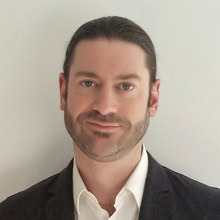 Andreas Hauser
For the past 20 years, Andreas has been supporting people and organizations to connect on a global level. He has worked as a trainer, coach and consultant in the areas of global leadership development, intercultural change management and personal growth.
His academic background has taken him from Germany to Spain, Italy and the Netherlands, resulting in a bachelor's degree in business economics, a diploma in tourism management and an MBA in International Management Consulting. A systemic training as a life and business coach for personal development ('psychology of change') adds to his professional background. As a strategic management consultant, he has led infrastructure projects in over 15 countries (Europe, Americas, Middle East, Asia).
Chris Jacob
For the last thirty years, Chris has worked on commercial projects with leaders around the world, trying to answer the following question: how do you set up and lead teams capable of finding surprising ways forward through seemingly intractable challenges? Two things have stemmed from this work: teams that are excited about delivering the response they have created to the challenges they face, and leaders with a new set of skills for creating the conditions for innovative action to happen through the teams they lead.
After reading History at Cambridge, Chris started his career with Bain & Co in London, then developed his commercial skills over 15 years in line roles for a variety of businesses, from start-ups to global corporations such as Boots the Chemists and Capital One. For the last 15 years, Chris has been consulting with leaders on live projects, showing them step by step how to release the creative potential of a team through being able to hold the tension of not-knowing so long that it hurts! Chris lives in England with his wife, Diana.
Michael Paula
For the last 17 years, Michael has worked as a consultant and coach in the field of change and leadership development. His passion is to support individuals, teams and organizations to discover their unique purpose and to release their creative potential. Exploring different consciousness practices, Michael has inquired into how Native American wisdom traditions can support individuals and teams in transformational change. He holds a degree in industrial engineering and started his working life at the University of Technology in Vienna (Austria) as an assistant professor in the field of leadership and organizational theory. His dissertation was on planning methods in the consultancy business. For over fifteen years, Michael was in leadership positions in large international organizations. He trained in coaching, systemic constellations, Appreciative Inquiry and change management, and became self-employed in 2001, focusing his work on creativity, leadership and cultural change. He has two grown-up children and lives just outside Vienna with his wife.